experienced trademark attorneys
registered patents globally
client service oriented
legal services at reasonable prices

Los Angeles
Intellectual Property

(ip)



Lawyer
Protecting intellectual property on the cutting edge of science requires a new way of thinking that is as innovative in the legal arena as these technological advances are in the arena of science.
At Trojan Law Offices (TLO®) in Los Angeles, we're uniquely positioned to assist, counsel, and represent clients seeking protection for ideas and inventions through patent applications, trademark applications, and licensing agreements. Each of our IP attorneys brings scientific training in one or more of the hard sciences specific to his or her practice of the law. Our firm represents the emerging spirit of dynamism and innovation that characterizes much of Asia and Silicon Valley. To discuss your intellectual property law needs, contact us.
"Joe Trojan and his team went way beyond the call of duty on my Trademark issue. They have a wealth of knowledge and the know how to use it; which was most impressive. They are tenacious and thorough. Trojan Law Offices gets an A + in my opinion." – Nina P.
View our Resources
477 +
US Registered Patents
629 +
US Registered Trademarks
1135 +
US filed Trademarks
1300 +
Overseas Registered Patents
1450 +
Overseas Registered Trademarks
Trademark Applications
Applying for a trademark is more involved than you may think. Work with a skilled Los Angeles trademark lawyer at Trojan Law Offices®
There are important steps to follow when applying for a trademark in California, including selecting the right type of trademark and evaluating the scope of protection granted by the registration. Our experienced trademark attorneys will walk you through the process and set you up for success.
Patent Applications
Trojan Law Offices (TLO®) provides quality patent application services at reasonable rates
When it comes to protecting your ideas, there's no room for error. Our experienced Los Angeles patent attorneys know the process inside and out. We prepare each application with careful scrutiny and keep your best interests in mind.
Trademark Infringement
Filing and procuring a trademark is not the end of the story for many inventors and investors
It's important to use legal protection to retain exclusive rights to your trademark. The Los Angeles Patent attorneys at Trojan Law Offices® have extensive experience protecting and enforcing copyright, trademark, and trade dress rights. We are also prepared to litigate trademark disputes.
Patent Infringement
At Trojan Law Offices (TLO®), we vigorously protect our clients' rights in federal court
We offer specialized expertise when it comes to protecting patents and other intellectual property related to life sciences. This includes biotechnology, medical devices, pharmaceuticals, and more. Our Los Angeles patent litigation attorneys enforce patents through a variety of means, including litigation.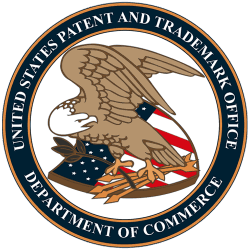 Intellectual Property Law